To order Daryl-Ann's recipe book, please email janine@darylann.co.nz. Just $10 + $2 postage anywhere in NZ. Thanks for your support!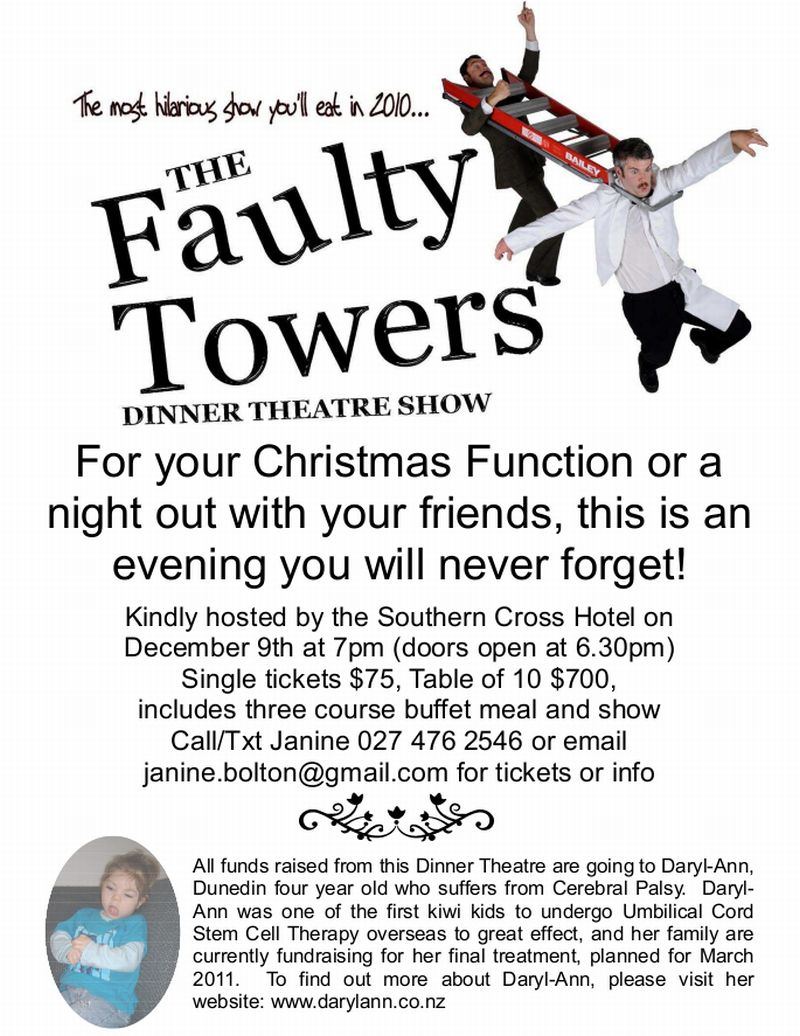 Fundraising back under way
Kicked off with Otago Rugby hooker Peter Mirrielees, who has pledged to shave off his beard for Daryl-Ann. Peter, who has known Daryl-Ann since birth, began growing his beard during a by-weekend hunting trip, and when people started hassling him to shave it off, he thought perhaps he could put his whiskers to good use. Peter has convinced some of his team-mates to join in the fundraiser, and now invite the Otago/Southland public to help them reach their target, and force the big 'shave'.
See the ODT for a photo and article - Click here to read it.
You can support Peter and his team mates in their quest to help Daryl-Ann by donating to this separate account, where all funds received will be counted towards the big 'shave'.
CP Hope Charitable Trust, National Bank, Octagon Branch
06-0901-0388284-25
Donations can also be made via collection boxes that will be appearing around town, with Peter's article.
You can contact Daryl-Ann's mum and fundraising team on: 027 476 2546 or janine.bolton@gmail.com
Does your business want to make a pledge? You could challenge others to do the same - we'll display them all here.
We'd like to say a big thank you right now to Peter, his team mates who are joining in, his partner Julie and his boss at Creative Conditioning where Peter works as a personal trainer who have all gotten behind this cause
Daryl-Ann enjoyed her cuddle with Peter up at Creative Conditioning while we met with the guys from the ODT. She spent a lot of time watching Peter talk, and then started almost 'inspecting' Peter's beard - it was very cute. After the photo, and the ODT guys had gone, we chatted a bit while we packed up. Daryl-Ann continued to ogle Peter, and when I picked her up, she literally leaned right over towards Peter and wouldn't sit up straight again until he was nice and close. I think she was enjoying her catch up with Uncle Peter and didn't want to leave him and his bright orange shirt might have been quite interesting too! It went well with the ginger-y beard.